Example of front end: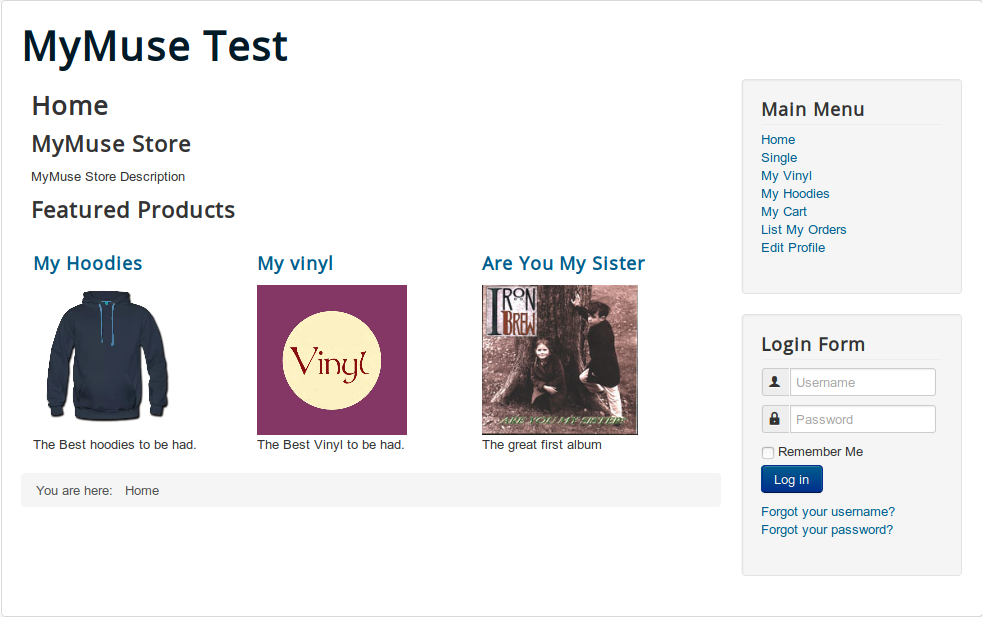 Admin
Click "New" and then "Menu Item Type". Choose "MyMuse" then "Store and Featured Products".
DETAILS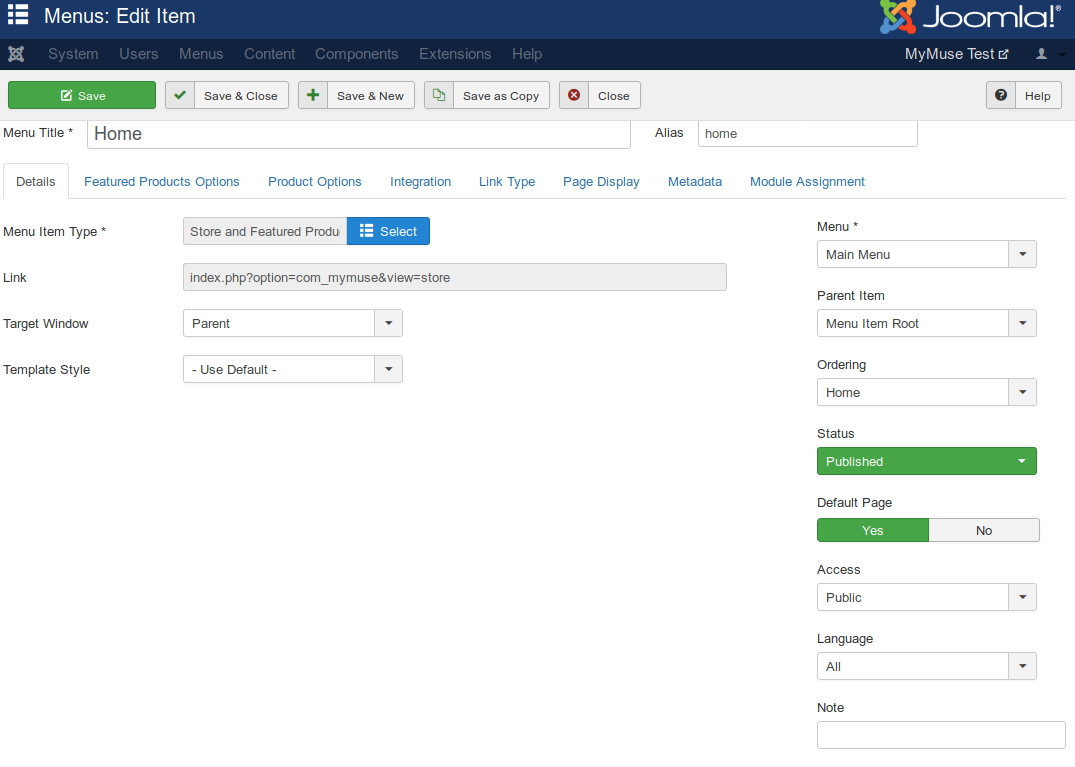 FEATURED PRODUCTS OPTIONS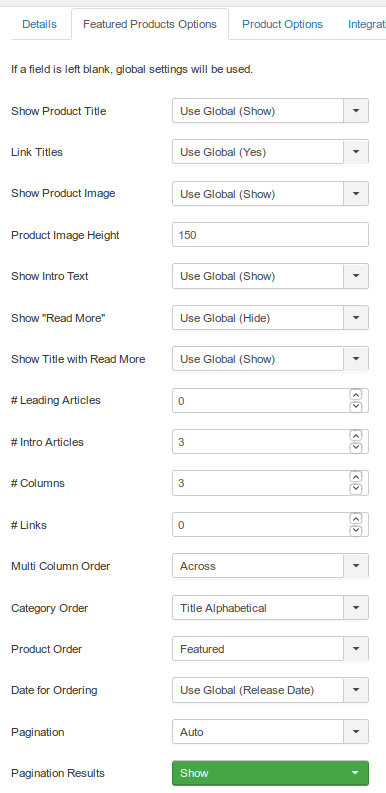 This is a "Blog" type page, so you can choose # Leading, # Intro, # Columns and # Links.
If your images are not all the same size, you can force them by setting the "Product Image Height".
PRODUCT OPTIONS
Please see the Products Options page for these options