List All MyMuse Categories
List All MyMuse Categories View uses the files in /components/com_mymuse/views:
/categories/tmpl/default.xml
/categories/tmpl/default.php
/categories/tmpl/default_items.php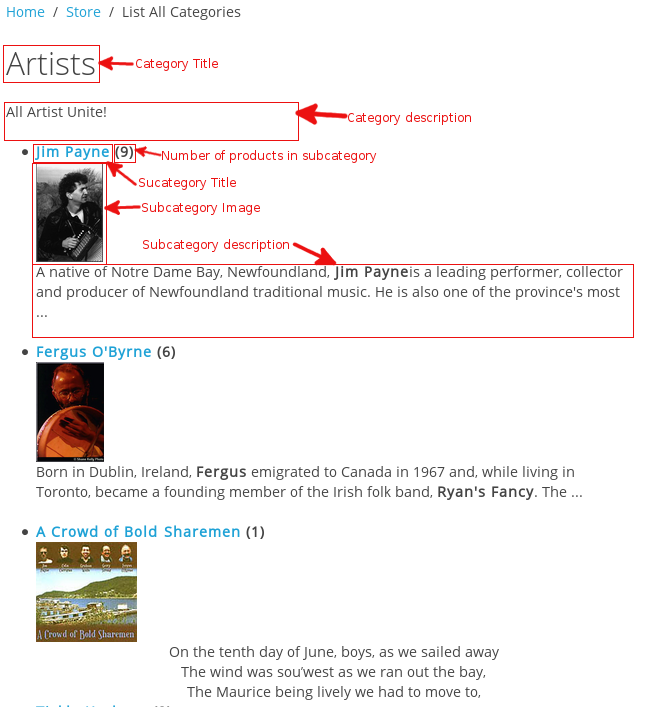 List All MyMuse Categories View comes with the following options: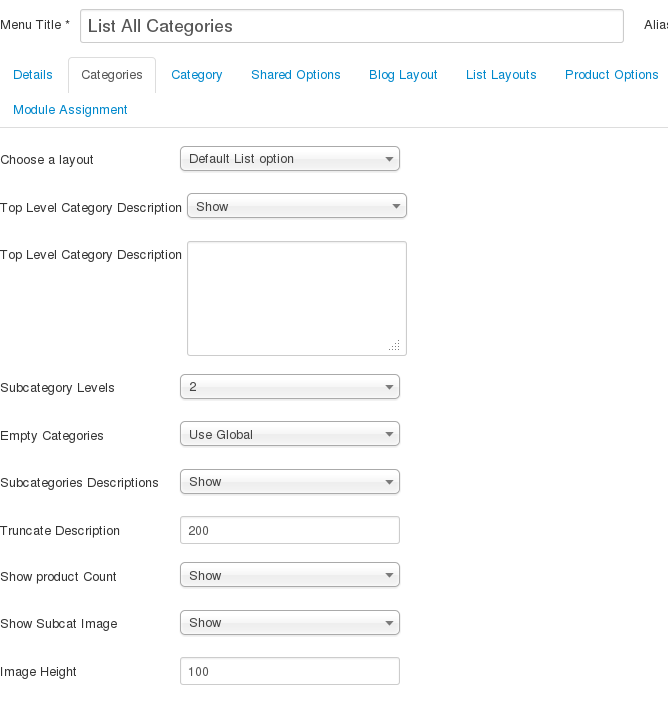 The options are:
Choose a layout: Default layout to use for subcategories.
Top Level Category Description: Show/Hide the top level category description
Top Level Category Description: Provide a description. Required if the category is Root.
Subcategory Levels: The number of subcategory levels to display
Empty Categories: Show/Hide empty categories.
Subcategories Descriptions: Show/Hide subcategory descriptions.
Truncate Description: Maximum number of characters in description.
Show Product Count: If Show, the number of products in the category will show.
Show Subcat Image: Show or hide images for subcategories.
Image Height: Optional set the image height
Note that clicking on a subcategory link will display a single category with the chosen layout (List or Blog) and finally single products.
The Show All Categories View has additional options to control these displays. Read more about them on their own pages:
Category and Shared Options, Blog Layout, List Layout, Product Options.