Search Plugins
Search MyMuse Products
With this plugin enabled a regular Joomla search can find products and tracks.
Go to Extensions->Plugin Manager. Choose Filter: Type->search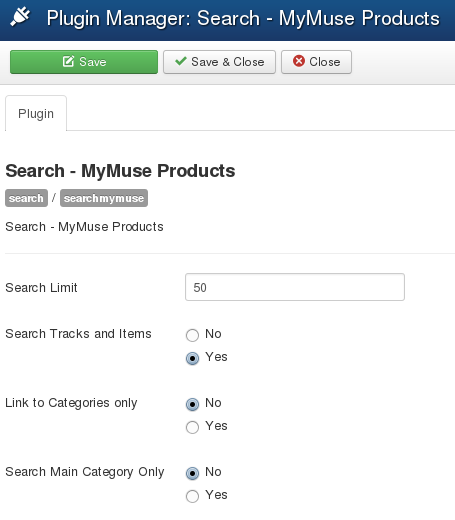 Search Limit: the maximum returned items.
Search Tracks and Items: Also search for tracks and items, otherwise just product names.
Link to Categories Only: The default is to link to product pages. Here you can link to the categories instead.
Search Main category Only: Only include the products Main Category.
Finder Smart Search MyMuse Plugin
If you enable this plugin, MyMuse products will be indexed under the Smart Search component.
Go to Extensions->Plugin Manager. Choose Filter: Type->finder