New Stripe Plugin
Would you like to pay with the STRIPE processor? Secure and easy to use. In the MyMuse plugin you can leave it asking for only Credit Card Number, Expiry Date and CVC, or you can add Zip, Address or Shipping fields. When you create your STRIPE account, go to the API link on the left and see your Publishable Key and Secret Key. Enter these in the MyMuse plugin.
The Publishable Key is used in the front end to create a secure Token. The modal popup communicates only with Stripe, using your Secret Key and Token. No worries about credit card data passing through your server.
Get the plugin here. It is included in the latest version of MyMuse.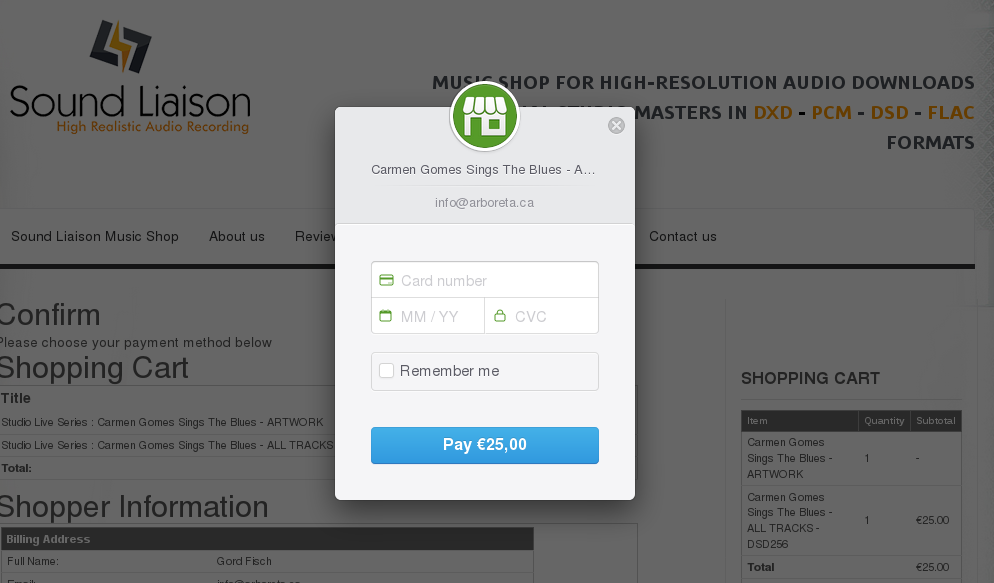 Last updated on .
Hits: 6560