Install - Update - Uninstall - Uninstall
Page 3 of 3
Uninstall
To uninstall MyMuse, go to Extensions->Extension Manager-> Manage
Filter on the word MyMuse. Choose MyMuse Simple and Uninstall. it will remove all plugins and modules as well as database tables.
Screenshot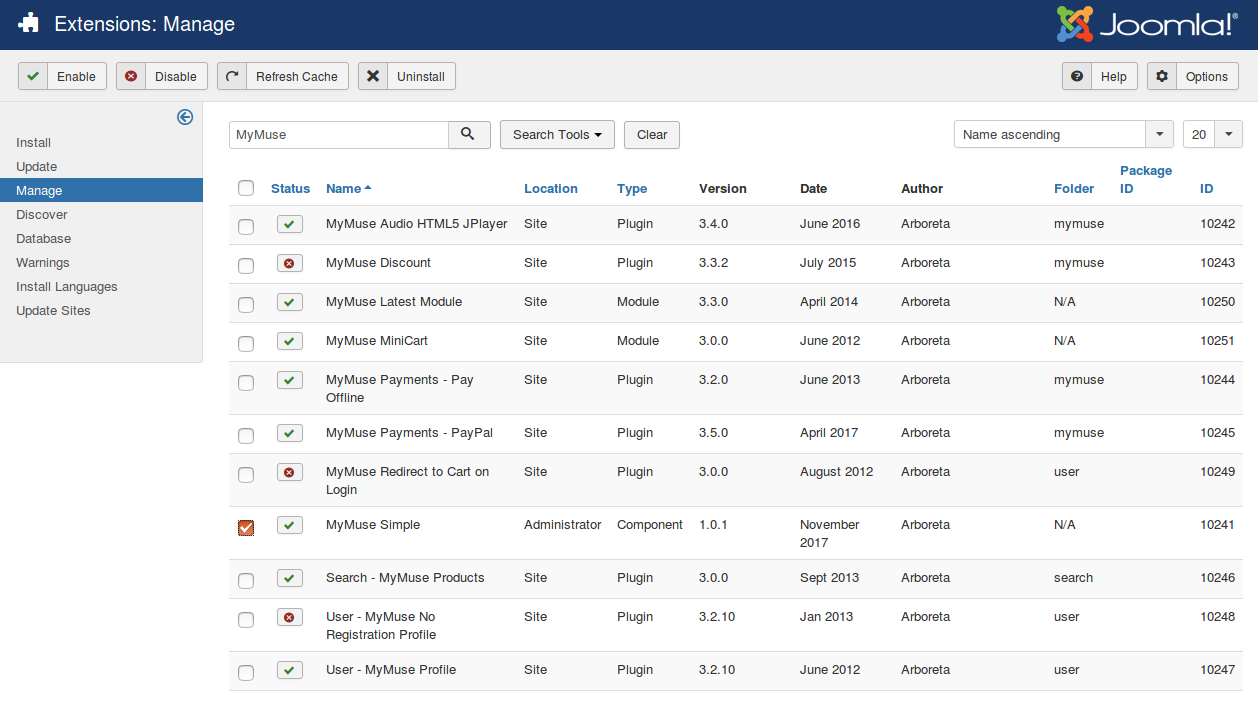 You need ONLY SELECT MyMuse, the Administrator - Component. It will remove the component, all database tables, all MyMuse modules and plugins.
After uninstalling it will present a screen with information on what was done.